Back to David Landau's homepage
Sigrid Undset's home – Bjerkebæk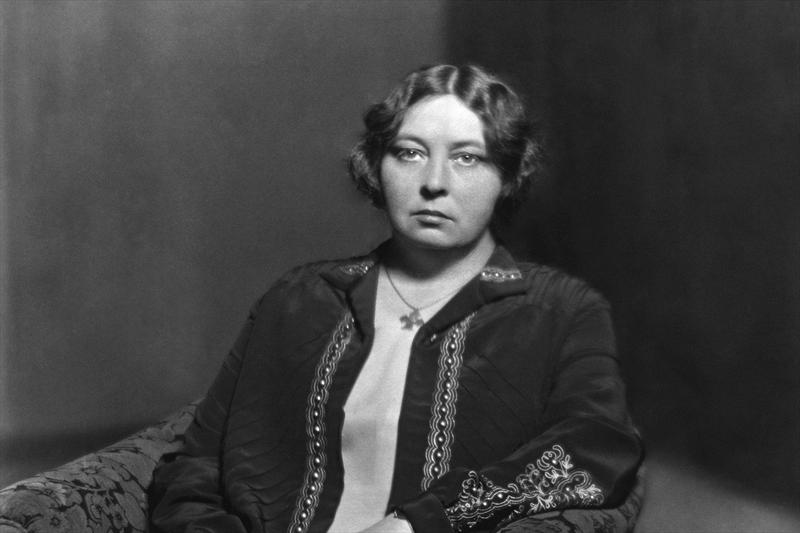 Sigrid Undset
Across the road from the Olympic park in Lillehammer, Norway, there is a museum dedicated to the Norwegian author Sigrid Undset (1882-1949), the Nobel laureate for literature for the year 1928. Undset was a remarkable woman. From early stage she realized the danger posed by Nazism and fought against it with all the power of her voice and writing machine. During the Second World War she was a vocal activist in effort to rescue Jews and to establish the State of Israel.
The museum is located in the home where Undset lived from 1919 until her death in 1949. In 1940-1945 she lived in exile, mostly in the United States. From the outside, all one can see is a wall. However, when stepping inside, a wall of glass reveals the home itself, which is composed of two farm buildings the author purchased and moved to the site from the same valley where Lillehammer is located, and then have them connected. The idea of the present opaque wall at the entrance is to magnify the notion of how much the author wanted to protect her privacy.
Guided tours into the building are conducted with no rigid timetable. The visitor is led through the life of the author and the material things, e.g. beautiful pieces of furniture, she accumulated during her lifetime.
Links: